Dr. Gerrish is a Top Doc on RealSelf.com. Here are some of his miraDry frequently asked questions and answers.
miraDry
QUESTION
Don't I need sweat glands?
ANSWER BY DR. GERRISH
Not in your armpits! You are born with approximately 2 million sweat glands throughout your body. Your underarms only contain about 2% of those glands. After your miraDry ® treatment you will experience the many benefits of dry underarms, and you will continue to perspire normally elsewhere.
What is the miraDry© procedure like?
ANSWER BY DR. GERRISH
You will be in a reclined position for about one hour. Dr. Gerrish has developed a signature numbing protocol that leaves you very comfortable. You aren't likely to feel anything during the treatment since your underarms will be numbed prior to treatment. After treatment, you may experience swelling, soreness, tingling, and numbness in the treated area. These sensations typically clear-up within a few days to a few weeks.
QUESTION
How does miraDry© work?
ANSWER BY DR. GERRISH
The miraDry system uses proprietary miraWave energy that targets and destroys sweat and odor glands in your underarm. Once those glands are destroyed they do not grow back so that means once they are gone, they are gone for good.
QUESTION
What results can I expect with miraDry©?
ANSWER
You can expect to have an immediate reduction in your sweat. Sweat glands don't grow back so you should experience results that last. The amount of sweat reduction you desire should be discussed with your miraDry© physician. As with any treatment, the results may vary from person to person.
Check out Lauren's result after 1 miraDry© procedure !!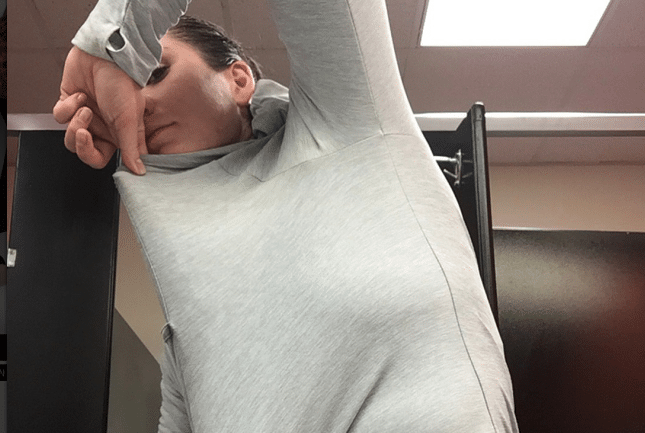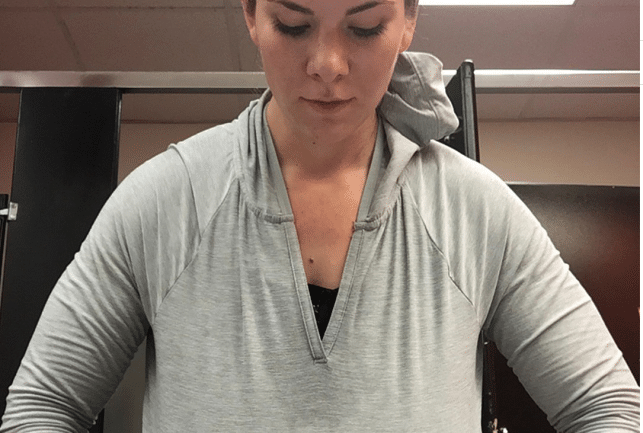 For as long as I can remember, I have had to worry about extreme perspiration on a daily basis. Social situations are especially stressful, and I only wear certain colors and styles of tops due to my hyperhidrosis. Today I saw Dr. Gerrish for miraDry, and it was an excellent experience. Dr. Gerrish is extremely knowledgeable and puts you at ease right away. His staff, couldn't have been nicer or more accommodating. The procedure consisted of 2 steps – numbing the underarms and then applying the miraDry device. The numbing process was so easy, and I felt maybe one or two small pinches and that was it. Once the underarms were numbed, the miraDrydevice was applied as a series of short pulses. I did not feel any heat or pain during this phase at all. At the end of the treatment, Dr. Gerrish discussed post-care with me, and I began icing the area. This evening, I have minimal swelling and little to no pain. I am very excited about my results, and it will be a huge relief not to worry or be embarrassed by my sweating.
I would highly recommend Dr. Gerrish and his staff for this procedure!
From Dr. Gerrish's Patient, Loren.
Post WorkOut Post Procedure After One miraDry Treatment
QUESTION
How many miraDry © treatments will I need?
ANSWER BY DR. GERRISH
You will see results in as little as one treatment. However, as with any aesthetic treatment, Dr. Gerrish will determine the best treatment plan for your desired results.
QUESTION
Is the miraDry© procedure painful?
ANSWER BY DR. GERRISH
Dr. Scott Gerrish at Gerrish MedEsthetics has developed a signature protocol that makes this virtually painless procedure! In fact, Dr. Gerrish's technique is now being implemented by leading docs all around the world.
Many of Dr. Gerrish's patients even take a nap while undergoing this life-changing procedure.
QUESTION
Is there any downtime after a miraDry© procedure?
ANSWER BY DR. GERRISH
Depending on what your typical day is like, downtime can be minimal to none. Most patients return to regular activity (like returning to work) immediately after miraDry. Exercise and vigorous activity is typically resumed within several days. You may experience mild discomfort in your armpits for several days post-treatment.
Note: every patient's experience is different.
Is miraDry© safe?
ANSWER
Yes, miraDry has been used in over 150,000 treatments worldwide with an excellent safety record.
Question
Are there any side effects with miraDry©?
Answer
After treatment, you may experience temporary swelling, soreness, tingling, and numbness in the treated area. These sensations typically clear up within a few days to a few weeks. There have been no reports of permanent side effects; however, some patients experience short-term altered sensation in the skin of their underarms or upper arms, which gradually disappears. Please consult with your physicians for all possible side effects and to see if miraDry is right for you.
Dr. Gerrish explains how this revolutionary procedure ( miradry) changes his patient's lives. Are you embarrassed by underarm sweat? Are you afraid to take your jacket off in case you have sweat stains on your clothing? If so find out miraDry is ideal for you, book your private consultation with Dr. Scott Gerrish at Gerrish MedEsthetics