Gerrish MedEsthetics Awarded  "2021 Top 250 " by Allergan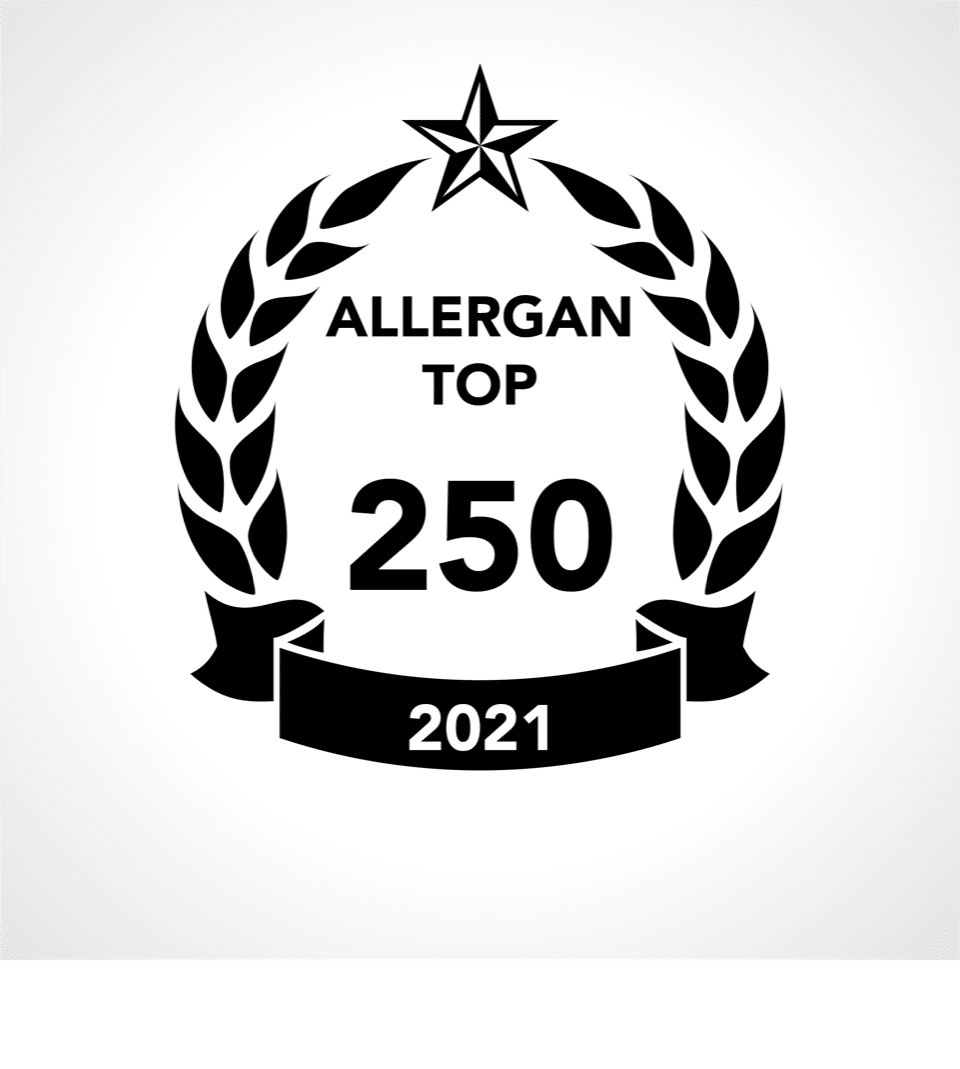 Allergan, the maker of today's top aesthetic medical products, annually recognizes the country's most skilled and top physicians to honor their contributions to the field of aesthetic medicine. This award is one of the highest recognition levels in the Allergan Partner Privileges program. Only the top-rated providers in the field of aesthetic care are recognized as "TOP 250" by Allergan.
In 2021 our practice ranked "TOP 250" and this distinction places our practice at the top 1% of all of Allergan's practices across the country. The Top 250-member status by Allergan not only reflects our practice's premium products but also the dedication showed by Dr. Scott Gerrish, The MedEsthetics Team, and our loyal patients.
WHY BOTOX® COSMETIC WORKS
BOTOX® Cosmetic is the first and only treatment FDA-approved to temporarily make moderate to severe frown lines, crow's feet and forehead lines look better in adults. So you look like you, only with less noticeable facial lines.
It's a quick 10-minute treatment with minimal downtime. You may begin to notice results within 24 to 48 hours, with results lasting up to 4 months for moderate to severe frown lines.
HOW BOTOX® COSMETIC WORKS
A combination of factors can cause facial lines. It's not just about the cellular changes that may occur, or reduction of collagen, or damage caused by free radicals from the sun and the environment.
Repeated muscle contractions from frowning, squinting, or raising eyebrows cause skin to furrow and fold, gradually resulting in the formation of facial lines. BOTOX® Cosmetic works beneath the surface and temporarily reduces the underlying muscle activity that causes moderate to severe frown lines, crow's feet and forehead lines in adults – to help them look visibly smoother.